09/09/23 –  Le Bar de l'Anguille // La manche – 50 (en trio)
03/09/23 – Le goéland 1951 // Réville – 50 (en trio)
02/09/23 – Le Sciøt Cial Club // Les Pieux – 50 (en trio)
26/08/23 –  Festival aRéoport ( Square Sapelier) // Bergues – 59 (en trio)
25/08/23 – La Ferme Des Landes // St cast-Le-guildo – 22 (en trio)
10/08/23 – Fête au Vilage // Plouër-sur-Rance – 22 (en solo)
04/08/23 – Festilac // Jugon- Les-Lacs – 22  (en solo)
29/06/23 – Maison Yves Rocher (le Végétarium) // La Gacilly 56 (en trio)
27/06/23 – La Grée des landes – Eco Hôtel Spa Yves Rocher // La Gacilly 56 (En Trio) – soirée privée
29/04/23 – Espace Delta // Pleurtuit – 35  (en solo)
 
17-12-22 // La Grande Ourse en 1ère partie de Piers Faccini // St Agathon
22 15-03-20 // Le Nid – Nantes 44
04-04-20 // Mediatheque de Plouer – Plouer-sur-Rance 22
14-04-20 // The Bedford – London UK
15-04-20 // The Golden Hinde – London UK
16-04-20 // Komo – Guildford UK
18-04-20 // Spring Bank Arts Centre – Spring Bank, High Peak UK
23-04-20 // Hôtel Escale Oceania – St Malo 35
29-04-20 // Mediatheque de Dinan – Dinan 22
09-05-20 // Café Rouge Mecanique – Nantes 44
10-07-20 // Bar des Pecheurs – Lancieux 22
01-08-20 // La Guingette du MeM – Rennes 35
05-09-20 // Le Goeland – Reville 50
26-09-20 // Callac On The Rock – Callac 22
06-11-20 // Les Tontons Nageurs – La Bernerie-en-Retz 44
19-12-20 // Castelbrac – Dinard 35
27/06/23 – La Grée des landes – Eco Hôtel Spa Yves Rocher // La Gacilly 56 (En Trio) – soirée privée
23/5/19 – Komo – Guildford UK
25/ 5 / 19 – The Golden Hinde – London UK
12/ 7 / 19 – Le Boucanier – St Suliac 35
18/7/19 – Le Surf Bar – St Cast 22
24/7/19 – Le Dock – St Malo 35
28/9/19 – Festival du film britannique – Dinard 35
27/ 8 / 19 – Cinémanivel – Redon 35
5 / 10 / 19 – Le Cri du Coquelicot – Cahors 56
9 / 11 / 19 – Bistrot du Marché – Dinan 22
22/03/18 – Hotel Ibis // Rennes 35
31/03/18 – Bistrot du Marché // Dinan 22
26/04/18 – Komo // Guildford UK
28/04/18 – The Golden Hinde // London UK
03/05/18 – Komo // Guildford UK
24/05/18 – Clélia // Paramé 35
15/06/18 – Fête de La musique // Languédias 22
05/07/18 – Café Rouge Mécanique // Nantes 44
25/07/18 – Esplanade St-Vincent en 1ère partie de Malo // St Malo 35
09/08/18 – Jeudi du Parc // Pleuven 29
14/08/18 – Casa del mar // Plougasnou 29
31/08/18 – Bar du Manoir // Taden 22
21/09/18 – Festival Un bout de monde  // Vitré 35
Genevieve is a British singer-songwriter based in Brittany, France. She has performed in many festivals and stages across France and the UK, with various rock, pop and folk projects. In 2017 she launched her first EP independently and toured between the two countries.
Since the confinements, Genevieve has taken the time to explore and experiment with various sounds and instruments to create her new indie pop compositions. Genevieve is a charismatic and engaging performer, who's songs are honest and speak from the heart. She performs as solo artist and also with her trio.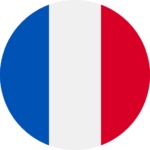 Genevieve est une auteur-compositrice-interprète d'origine anglaise qui est née et a grandi en Bretagne. Habituée avec ses nombreux projets, des festivals de la scène pop, folk et rock en France et au Royaume-Uni, elle a lancé son projet solo en 2017.
Depuis les confinements, Genevieve a décidé de prendre le temps pour créer et explorer son univers musical aux accents indie-pop avec des compositions toujours empreintes d'une grande sensibilité.
Charismatique, énergique et attachante, Genevieve aime s'entourer de musiciens à la basse et à la batterie même si elle se produit aussi seule avec sa guitare ou son clavier.